I'm a single, white female, and my adopted son is mixed race: white British, and Arabic.
I believe his genetic make-up is seven eighths Welsh and one eighth Arabic. His Arabic heritage comes from just one, single great-grandparent. But his jet black hair and chocolate brown eyes, and easily tanned skin make him look – and more importantly feel – different, in the predominantly white rural area where we live.
I personally don't SEE his mixed race, because when I look at him I only see my son. He's a gorgeous boy with long dark eye-lashes and large dark eyes you could almost swim in. He has female admirers and, at 9, I suspect he has already had more marriage proposals than me. He would hate me for writing that, but I've seen the way girls giggle and blush in his presence, and I'll never forget one occasion – when bringing him to the local park – when I witnessed a group of girls screaming his name and running towards him as if one of the Beatles had just got out of our car.
But just as I don't see his mixed race, HE doesn't see how gorgeous he is. In fact, if anything he's already started to have – and express – negative feelings about the way he looks. For me, this is the only reason it's even 'a thing' that needs talking about.
When I was going through the adoption process I never considered the question of race. I was neither for nor against adopting a child of a different racial heritage from me. Because of where I live, I probably assumed I would be matched with a 'white' child. But I don't think I even really thought about this.
His adoption profile was shown to me by my social worker, and I fell in love with the description of him, mainly the word 'quirky'. I remember having an immediate gut feeling that he was the one. But, I also remember thinking 'Would it be fair on him to bring him here?' – in other words, from the multi-cultural city where he was born, to our remote rural backwater.
My fear was that he must already feel 'other'. Not just because of being adopted, but also because he's a very sensitive boy who prefers playing with girls and with girls' toys. Those are two things that can definitely make him feel 'other' all on their own. Then you throw in his Arabic appearance to boot, which wouldn't look out of place in the city. But here….
Sometimes I wonder if he would feel more comfortable if I at least looked a little bit more like him, but I have ginger-tinged hair and freckles – in my case it's my Irish and Scottish ancestry that shine through.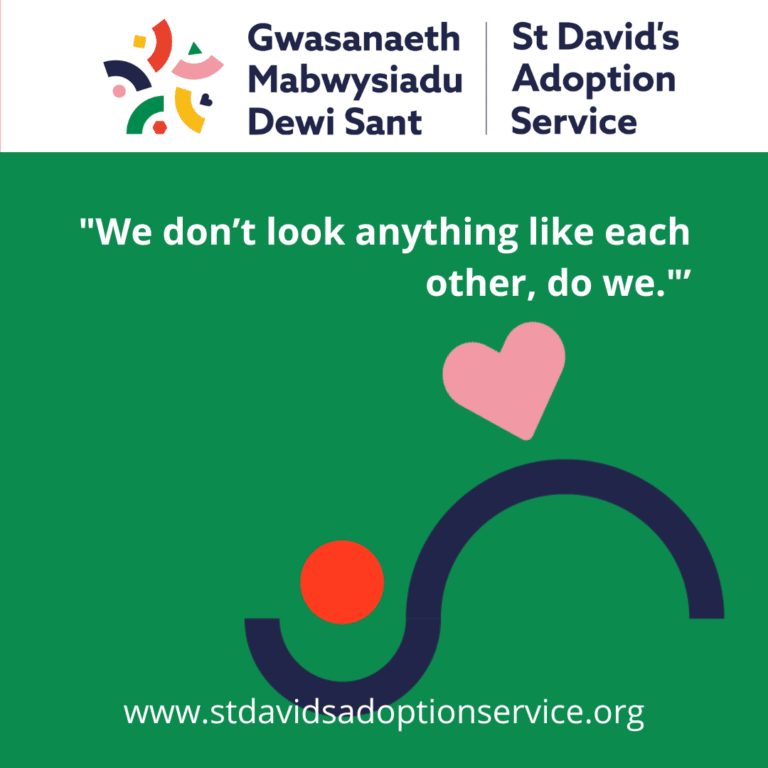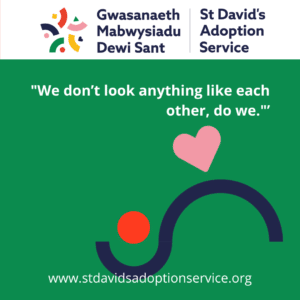 He's said to me more than once, either wistfully or matter of factly, 'We don't look anything like each other, do we.' But as I like to point out to him, this can happen in blood families too! In fact, almost everyone else in my immediate family has dark hair, like he does. I have stood out all my life as being the only freckled ginger in my family! Also, I have a niece of mixed heritage – her mother being from Nigeria – and I remember this being something that was listed as a positive when it came to me and my son being matched (in other words, he wouldn't be the only 'non-white' in our family).
But, when he says 'We don't look like each other', I think what he's really feeling is, 'I don't look like anyone else around here'. This first became apparent to me the first time I took him to London, earlier this year. We arrived at Paddington Station and were waiting to catch a double-decker bus, when he exclaimed – in a jolly way – 'There are a lot of brown-skinned people here aren't there Mum – I should fit in quite well here!' …. In that moment, I felt gutted to have it confirmed for the first time that he does indeed feel 'other' where we live.
I should say here that I don't even think he has particularly 'brown' skin! His complexion isn't that different from mine (minus the freckles). But, his overall dark colouring makes him feel different, and several times he has said to me, 'I hate my black hair', or 'I wish I was blond', or 'I wish I had red hair'. He begged me earlier this year to buy him some orange spray-on hair dye which he likes to put on his fringe, and he has said 'When I'm older I'm going to dye all my hair red'.
I don't know how many comments he has ever had about his appearance, but I know of one. We were on holiday in another part of Wales when he was 6, playing in a park, when he came back to me and told me that two bigger boys had made a comment about him being dark. I asked him if the boys had just been asking him questions out of curiosity – you know how clumsy children can be with their words – in other words, in what tone had they spoken to him? And he just said, 'They came over and told me I'm dark and I didn't like it'.
So whatever they said, it didn't feel nice to him. He went off to play in a different part of the playground and I remember just sitting there thinking, this is where negative feelings start. Even at aged 6, all it takes is one or two comments made in a playground….
As parents we know we can't prevent comments that can sometimes hurt us – it's all a part of growing up, and one day you just pray they'll learn to appreciate and love what it is that makes them different, rather than hating that they're 'not the same'. But trying to give them the confidence to not be affected by words is more difficult when your child already has low self-esteem as a result of their traumas in early life….
I've looked for positive role models for him. This is going to sound trite, but – because he loves watching Disney movies with me – I made sure to put Aladdin high on the list, because that was the only Arabic-looking children's character I could think of…. (He loves Aladdin, but I don't know if he feels a 'connection' particularly, seeing as we live in rural Wales and not in Arabia…). I also choose on purpose to take him to a Kurdish barber shop to get his hair cut, just so he gets to see and be around young men who look vaguely like him (they also happen to be very cool, which he loves).
I've bought books about the country his great-grandparent came from, in the hope that I can help him learn about that side of his heritage as he grows older and becomes more interested in it. There aren't, as far as I know, any other people from that country living in our local area, but I'm hoping – as he grows older – that social media and the internet will help him to make those connections himself …. Or maybe he will just move to the city like so many youngsters do from where we live. I can't reach out to that community in the city where he came from, in case his blood relatives are among them.
I do wonder, did his mixed race play a part in the fact that it took almost three years for an adopter to choose him?
He was in foster care from around age 3 to 6 years old. So, he was already an older child and he's a boy (I understand boys tend to wait longer?), and he is of mixed heritage….. Are children like him being overlooked? The mere thought of that makes me feel glad that it was never an issue for me, and of course I'll never regret a single day that I chose him.
As I said in the beginning, for me this is simply a question of how it makes him FEEL. Naturally I just want him to love every bit of himself.