It is with very mixed feelings that I am writing this note that marks the departure of our long standing CEO of thirty years . After much deliberation, Gerry has decided to retire and go off and enjoy the fruits of his labour with his lovely wife Jo and two delightful girls Hannah and Emma not forgetting his faithful hound Dylan.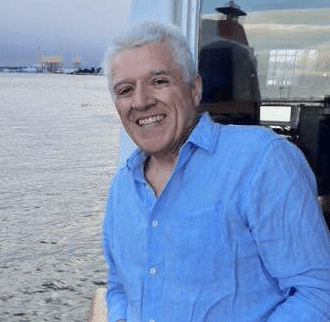 For those who have worked in the adoption sector Gerry's name has been synonymous with St. David's for many years. Indeed he started his career with the Society as a social worker in 1988 under Father O'Leary as the Director.  During those early days he worked alongside Sisters of the Catholic Church and of course our brilliant administrator Jackie who has lived the journey of the Society alongside Gerry.
Gerry's tenure as CEO started dramatically. Faced with a failing organisation both financially and from the perspective of the Inspectorate, his tenacity, determination and vision saw it move from an organisation on the brink of closure to a highly successful Society. Today it is a proud partner of the National Adoption Service recognised for its innovation, creativity and quality of service provision.  A Senior Policy advisor said very recently to me "St. David's is critical to adoption in Wales"
Gerry's mission has always been the children and their right to family life. The Vision of St. David's, "Where every child with an adoption plan is found a new family", has been Gerry's life work. Under his leadership 700 children have been placed with the Society – There can be no finer legacy to leave.
Gerry has achieved so much in his 30 years. He made a courageous decision to move away from the Catholic Church so that prospective adopters could become parents regardless of their sexuality. Today we have a thriving community of LGBT adopters who together with all our adoptive families belong to the St. David's family.
A great strategist, Gerry was a lead visionary in the formation of the National Adoption Service speaking with eloquence and passion at the Cross-Party Committee of Inquiry into Adoption.  The Deputy Minister, Glenda Thomas who drove forward the principle model for NAS through legislation, consulted regularly with Gerry as a lead oracle in the field.
As I step into some very big shoes as the new CEO, I will endeavour to hold safe the team and all the families who we serve as Gerry has always done.
The adoption world in Wales is losing one of its greats.  On behalf of the team, Trustees, Panel and all our families we thank you and wish you a long happy and healthy retirement. You have served St. David's impeccably and many, many children's lives are all the richer because of you.
Wendy Keidan