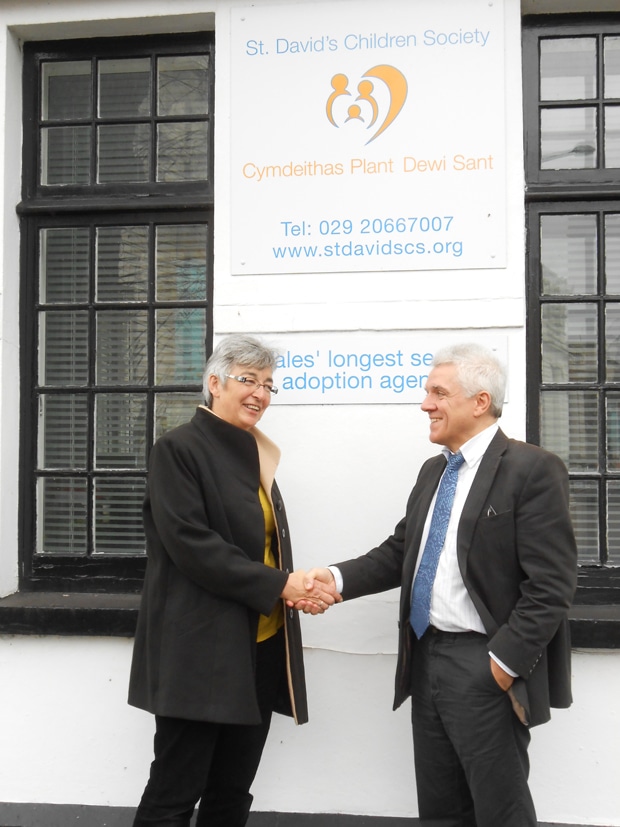 Adoption UK has welcomed a report calling for the Welsh Government to do more to improve the adoption system in Wales, including establishing a National Adoption Service and giving adopters a guaranteed right to ongoing support.
The report, which also stated that the role of voluntary organisations is "pivotal to the development of the proposed National Adoption Service", is released as Adoption UK Cymru and St David's Children Society announce the launch of a groundbreaking partnership.
The union will see the two organisations work together to ensure that every adoptive family receives first class support from the early stages of their adoption journey until the children grow up.
The report was published following a Children and Young People Committee inquiry into adoption services in Wales. There were 246 children adopted from care in the year ending March 31, 2012, the majority were removed from their birth parents due to abuse and neglect.
Ann Bell, Adoption UK Development Manager Wales, said: "Adoption UK gave evidence at this Inquiry and contributed to the report. We are therefore delighted that our views as a leading voice of adoptive parenting issues have been recognised as well as our work as a provider of adoption support services.
"Given that we are talking about those families who are parenting some of Wales' most vulnerable children, support should be guaranteed and we view this new, exciting partnership as setting a benchmark for first class adoption support in Wales."
"It's an exciting time for adoption in Wales."
Gerry Cooney, Chief Executive at St. David's Children Society said:"This partnership aims to empower and enable adopters by assisting in the development, design and delivery of a support service that meets their needs. We are confident that this partnership will support children and families throughout their lives."
Gwenda Thomas, Deputy Minister for Children and Social Services said: "The adoption service in Wales is set to undergo significant reform. Providing safe and stable placements for children is of paramount importance. Our plan for sustainable social services identified that local authorities and voluntary adoption agencies needed better ways of working together and this kind of partnership working and peer-to-peer support is a great example of how new approaches can be found to share experience and improve the adoption process."