St. David's Children Society tribute to Dr. Kevin Fitzpatrick OBE, an adoptive parent, the Chair of our Trustee Board and a formidable human rights champion.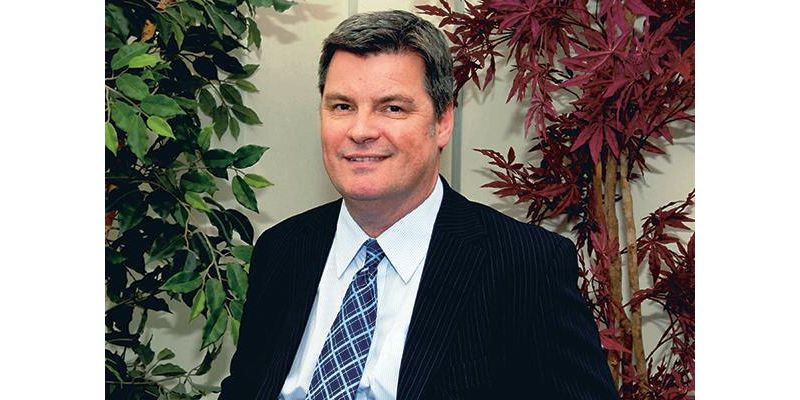 Sadly, Dr Kevin Fitzpatrick OBE, died on the 14th January 2016. His death was peaceful with his wife and children by his side. We offer our deepest condolences to Fabienne, his three wonderful children and all his family.
For these past 17 years Kevin chaired the trustees of St. David's Children Society. He was an inspirational and visionary leader whose experience as an adoption parent helped redefine and redirect our adoption service. Under his governance, St. David's matured into an adoption provider of the highest quality. His knowledge of the impact of neglect and trauma on children was immense. His personal experience, a rich resource, freely and softly shared.
Kevin was deeply human. In recent years, he travelled from the South of France to attend our trustee meetings. The logistical challenge for a wheelchair user in managing countless taxies, trains and planes is indescribable. It was not that he never missed a meeting. It was that he gave this time so freely and notwithstanding the pain spasms, there was always a smile and supportive word.  – The same courage and determination was evident in so many facets of his life.
Kevin was a writer, researcher and a formidable human rights champion. He was a remarkable individual driven by conviction and commitment. A persuasive leader whose clarity of purpose helped others identify intelligent, simple solutions to everyday challenges. Deputy Minister Gwenda Thomas A.M. appointed Kevin as the chair of Welsh Government's Expert Adoption Advisory Group which laid the foundation for the National Adoption Service for Wales.
His integrity, his legacy will live on not just in St. David's, but in so many other organisation including Not Dead Yet, Euthanasia Prevention Coalition Europe, Hope Ireland, Disability Wales, The Welsh Ambulance Trust, as Disability Rights Commissioner and in the lives of the many countless individuals he touched.
For these past 27 years, Kevin has been my closest friend. We spent so much time laughing together, philosophising and putting the world right in our imaginary minds. In my moments of self-doubt his gentle, persuasive assurance always edified. My world is a smaller place without Kevin. I will truly miss him.
Gerry Cooney
Chief executive.
St. David's Children Society.